The Nanhu Lake Park is located at the southern suburb of Yueyang City. It has an area of 20 square kilometers (about 8 square miles) and connects with
Dong
ting Lake in the west.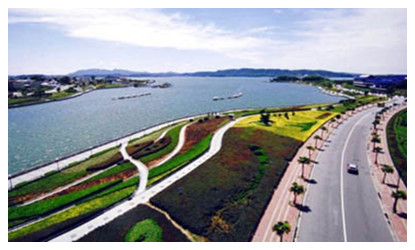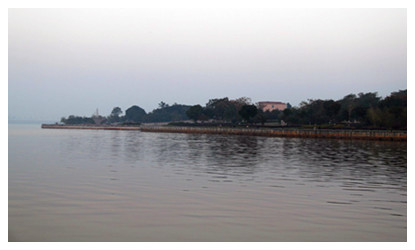 Nanhu Lake is newly developed as one of China's water-sports area and here tourists can find aquatic amenities that include a showboat, motorboats and water bicycles. Notable landmarks are the historic Song Dynasty Sanyan Bridge located at the eastern end of the lake, and the scenic Longshan (Dragon Mountain) and Guishan (Tortoise Mountain) on the south side.
Nanhu Lake is the venue for the International Dragon Boat Festival, a major annual event that is a great attraction.
---
Travel Tips
Address: at the southern suburb of Yueyang City
Traffic Route: Visitors can take the bus in Yueyang City.Hunan Province
Tickets: The ticket is free, but boats for rent.
Opening time: 8:00 --- 19:30