---
Xiangxi Prefecture
---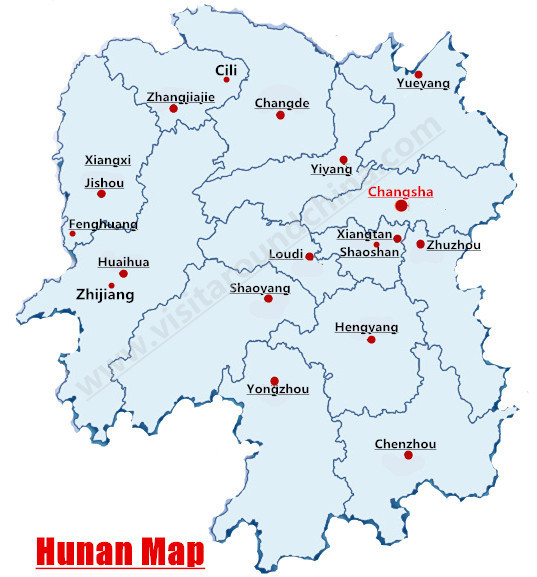 Xiangxi Tujia and Miao Autonomous Prefecture is located in the northwest of Hunan Province, neighboring Zhangjiajie to the east and Huaihua to the south. It is also bordered by Guizhou Province and the city of Chongqing to the west and Hubei Province to the north.
Xiangxi Tujia and Miao Minorities Autonomous Region is a top destinations in Hunan which is known to the world for its Fenghuang County, which is arguably the most picturesque town in China.
Xiangxi Facts:
Full Name: Xiangxi Tujia and Miao Autonomous Prefecture
Chinese Name: 湘西土家族苗族自治州(xiāng xī tǔ jiā zú miáo zú zì zhì zhōu)
Population: 2,683,400
Area: 15,462 square kilometers (5,970 square miles)
Nationalities: Tujia, Miao,Dong and Han
---
Geography of Xiangxi
The prefecture lies in the convergent area on the northeast fringe of the Yunnan-Guizhou Plateau and Mountainous Region in western Hubei. Its terrain slopes downward from the northwest to the southeast. The Wuling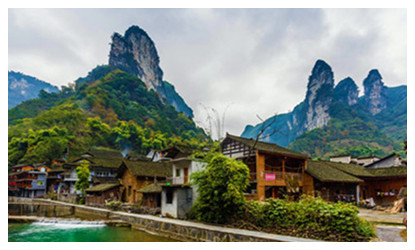 Mountains zigzag through Xiangxi. There are well developed karst landforms distributed in the southwest and rivers crisscrossing among the hills in the western and eastern regions of the prefecture.


Administratives:

Covering an area of 15461 square kilometers, it has justification over the Jishou City and other 7 counties. Over 30 ethnic groups reside in this region, with Miao, Tujia, Dong peoples being the most.
Climate & Wheater :
The area bears a subtropical humid monsoon climate with an annual average temperature of 15.8-16.9℃ (60.4-62.4℉). The weather is moderate all the year round, and bursts of precipitation become much more common in spring and summer.
---
History of Xiangxi
The history of the area can be traced back to the Warring States Period (476BC-221BC), when it was dominated by the Chu State. In the following thousands of years, its administrative system has changed many times. It wasn't until 1952 that Xiangxi Miao Autonomous Region was established and changed to Xiangxi Tujia and Miao Autonomous Prefecture five years later.
---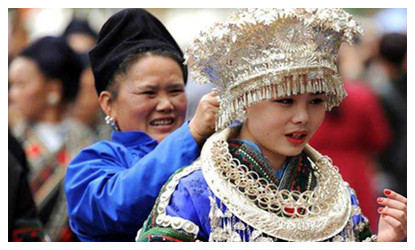 Top Things to in Xiangxi
The region of Xiangxi is a mythical wonderland with tourist attractions of Phonix Town, or rather Fenghuang Town, Southern Great Wall, Fu Rong Town (Wang Village), Dehang Village of Miao People, and Red Stone Forest.
Visit Ancient City and Towns
Phoenix Ancient Town is one of the most beautiful ancient towns in China. And it is usually the must-see while you travel in Xiangxi. By the way, you can also visit Furong Ancient Town, Liye Ancient Town,Biancheng Ancient Town in this area.
Visit Ethnic Villages in Xiangxi
The area of Xiangxi is a home of Miao and Tujia Ethnic Minority. Dehang Miao Village is 20 km away from Jishou City. Driving to Dehang from Jishou, you can get sight of the Aizhai Bridge. However, Dehang Miao Village is one of the best places to see Miao villagers so as to realize Miao Ethnic customs and culture. Morong Miao Village, Shanjiang Miao Village and Hangwu Miao Village are also hidden in mountainous of Xiangxi.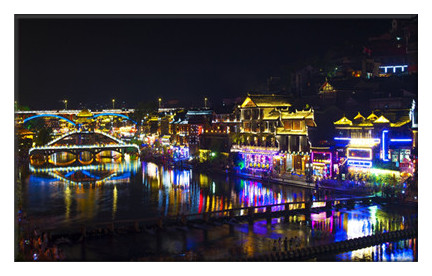 Climb the South Great Wall
The South Great Wall is locted in Xiangxi Tujia & Miao Autonomous Prefecture, South Central China's Hunan Province. The wall starts north from Xiqueying (Xique military camp) of Guzhang county in western Hunan Province and south to Huanghuiying (Huanghui military camp) of Tongren City in Guizhou Province. With a length of 190 miles with a reputation of "Thousands of Wall in Miao Area", It is one of the greatest ancient architecture in China.
Archeology tourism in Xiangxi
In June 2002, some 37,000 slips were unearthed from the ruins of Liye Ancient Town in Longshan County. In 2015, Laosicheng Site was listed as a world cultural heritage, together with the Site of Tangya Tusi Domain and the Site of Hailongtun Tusi Fortress. Nowadays. Xiangxi is becoming one of the top places to have an archeology tour for visitors.
---