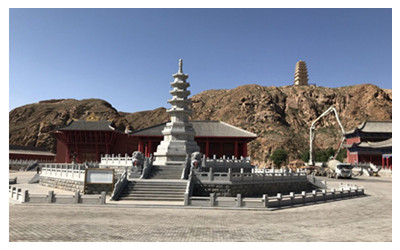 Shengrong Temple is located In the Yushan Gorge at the end of the Jinchuanxia Reservoir stands the famous temple in northwestern Gansu Province.
Shengrong Temple was first built in 561, and once changed into Tonggan Temple in the Sui Dynasty (581-618). Pagoda of Tang Dynasty, Ruins of the Great Wall of
Han
and Ming Dynasty, tombs and stone carvings of Xixia Kingdom, as well as many other relics are well preserved in the temple.
---
Travel Tips
Add: Chengguan town,Yongchang County,Jinchang City, Gansu Province
Entrance Fee: CNY 30
Opening Hours: 09:00-17:00