---
Yuxi Grand Canyon
---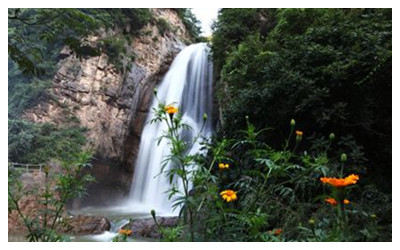 Yuxi Grand Canyon,known as the Grand Canyon in western Henan,is a national AAAA scenic aarea. Located in the Guandaokou town, Lushi county, Sanmenxia City, Yuxi Grand Canyon is lying at the junction of Henan province, Shaanxi province and Shanxi province.

Yuxi Grand Canyon can be divided into three sections:central health-preserving section, sports health-preserving section and forest health-preserving section, providing you a perfect tour of health-preservation. The scenic spot is like a streamer extending from west to east. The total length is more than 30 kilometers. The narrow and deep canyon rivers and beaches are full of water, consisting of large and small 99 waterfalls and more than 300 pools.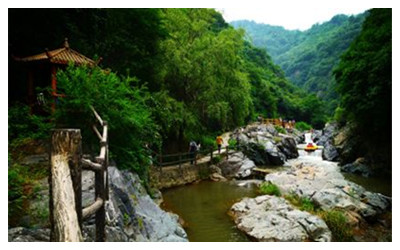 In Yuxi Grand Canyon, waterfalls flies from high and streams zigzag among rocks while deep pools stay clear and peaceful.You can paddle along the canyon to enjoy the excitement of drifting. The mountainous Longquan virgin forest is full of aged trees and long vines, with wild golden pheasants, squirrels, deer frolicking inside, all contributing to an interesting wild picture.
Blessed with the excellent health-preserving resources and ecological environment, Yuxi Grand Canyon takes advantage of the professional technology from the health-preserving section in Chinese Medical Institute in Henan to make itself the healthiest and most interesting tourist spot for health preservation of traditional Chinese medical science.
---
Travel Tips
Address: Donghan Village, Guandaokou Town, Lushi County, Sanmenxia City
Opening hours :08:00-18:00
Entrance Fee: CNY 60
Tel :0398-7107999
---