---
Lord Bao Memorial Temple
---
Memorial Temple of Lord Bao is located in Baohe Park in the southeastern part of his hometown, Hefei City. Its current appearance is the result of reconstruction in the Qing Dynasty (1644 - 1911). Lord Bao (999-1062), named Bao Zheng, was a renowned officer in the Northern Song Dynasty (960 - 1127). He is well respected because of his excellent personality, fair-minded judgments and strict family education. Many temples were built to commemorate his death.
---
What to see?
Entering the beautiful park, walking through the stone gate and along the small path by the lake, you will find it in front of you. It is a typical compound with houses around a courtyard. There is a incense burner donated by a pilgrim standing in the yard. The main palace with five halls is the highlight of it.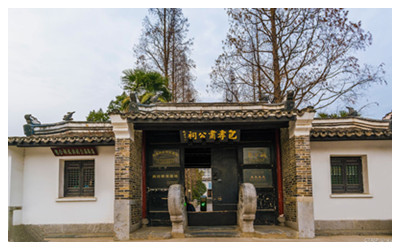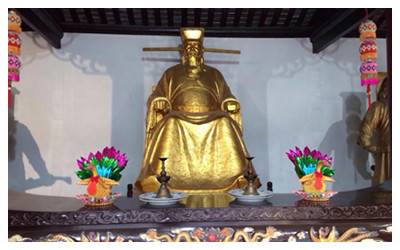 In the center of the palace is a huge seated statue of Bao Zheng, measuring about nine feet. He is holding a scepter in one hand and a pen in the other. The dignified, serious expression on his face represents his impartial and incorruptible moral character. Four bodyguards stand on two sides of him. Instruments of torture, which are recognized as symbols of justice are on the left of the statue. A stone portrait of Bao Zheng is inlayed in the right wall of the hall. In the eastern and western halls display items related to him.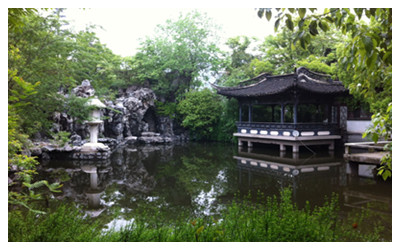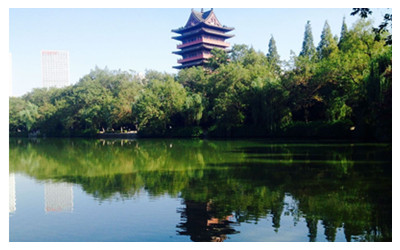 To the east of the hall of Memorial Temple of Lord Bao is a hexagonal pavilion with a well in it. There are stone inscriptions on the wall of the pavilion which relate that a corrupt officer once got a terrible headache as soon as he drank water from the well, but some kindhearted persons tasted the water and found it as sweet as honey. Due to this the well is also called Honest Well. To the west of the hall is Liufang Pavilion where, it is said, Bao often studied when he was young.
There is an inscription stone in it which was found in the tomb of Bao Zheng in Daxingji County, Hefei City in April, 1973. This inscription stone records detailed information of Bao's whole life that is helpful for a further understanding of him.
The sites of the newly built Waxwork Museum and Cultural Gallery of Lord Bao deserve your visit as well.
---
Travel Tips
Add: Baohe Park, Hefei City,Anhui Province
Transport: Take bus no. 6, 11, 99, 119, or 154 to Bao Gong Yuan Park, Hefei City
Opening Hours: 08:00-18:00
Entrance Fee: CNY 60
---