---
Huangluo Yao Village
---
Huangluohong Yao Village is located halfway up the hillside of Longji Terrace Scenic Area ,in Longsheng County of Guilin City. If you drive from the gate, it will be able to arrive in about 30 minutes. It is a Jingjiang river in front of Longji Mountain. It can be said that it is a beautiful place with a good natural environment.
---
What to see?
The Huangluo Yao village is the first long-haired village in the world. It is surrounded by mountains and rivers, and is a very beautiful and special place. The villagers here are also very warm and hospitable, can sing and dance, we came to Huangluo Hong Yaozhai, Yao girls dressed in rich national costumes sang a sweet folk song lined up.
Here, the Hongyao Ethnic Minority people are all inhabited. Since ancient times, the women of Hongyao have had the traditional habit of long hair. Their long hair, song and dance, and Hongyao costumes have become a beautiful folk landscape here.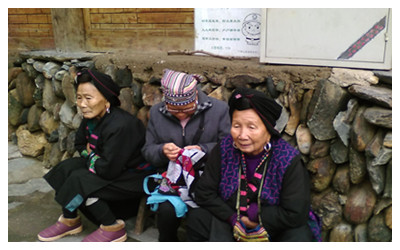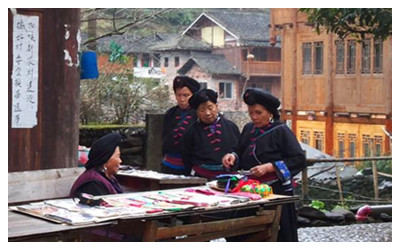 The villagers of Huangluo Yao Village can sing and dance and be hospitable. Visitors came to Huangluo Yaozhai, and Yao girls dressed in rich national costumes sang sweet potato songs to welcome them, offering their unique dance and traditional sports competitions, as well as fragrant oil tea. The song and dance programs that can be enjoyed include long hair performances, red stick dances, and umbrella dances. If you like to be quiet, sometimes the long-haired Hongyao girls will gather together on the banks of the Jinjiang River to wash their hair, giving them an original and beautiful visual enjoyment.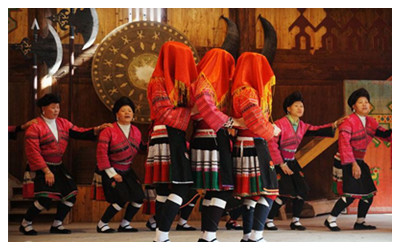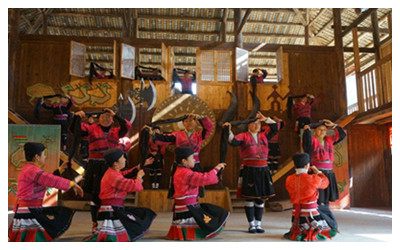 In the hearts of Hongyao women, the long hair has the meaning of "long, prosperous and prosperous". It is said that they only cut their hair twice in their lifetime, once in the 100-day period of the baby, and once in the 18-year-old adult ceremony. When they get married and have children, they will send a donkey that symbolizes the child.
---
Travel Tips
Add: Longji Tarrace Scenic Area,Longsheng County,Guilin City
Tel:0773-7583188
Opening Hours: 08:30-15:30
Entrance Fees: CNY 120
---