---
Zigong Colored Lantern Museum
---
Founded in 1930, this museum for hosting the annual Zigong Lantern Festival is situated in downtown Zigong. Zigong Colored Lantern Museum sits on a spacious, gentle slope of the South Hill. It is the ONLY museum focused on the collection and conservation of China's historic paper lanterns. With a hill looking down a lake casting their shadows onto the rippling surface of the water, the park is picturesque. Open from 8:30-17:30 every day, but colorful lanterns display at night.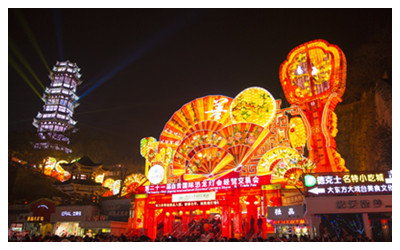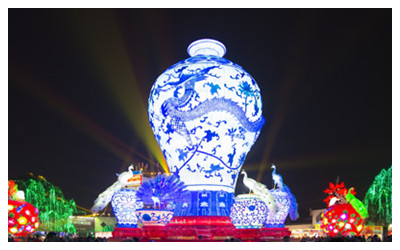 Zigong is known to be one of the most traditional Lantern Festivals and while the "Dinosaur" area didn't really deliver on that part (but made sense. After all Zigong is also famous for many palaeontological discoveries) the rest did follow the traditions of red lanterns and diverse legends from Chinese history. There is something for everyone and if you don't enjoy lanterns so much join the fair on higher grounds and slide in the air on top of the lanterns. After all it's China: you can do anything during a festival.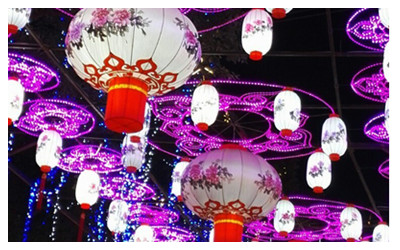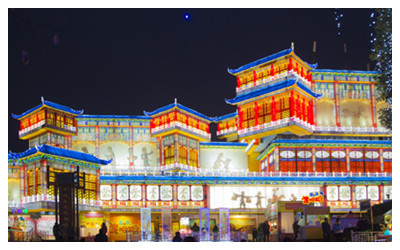 The park is big and one can easily spend a few hours in there to explore it all. While the festival is from 6pm to 10.30pm, night only falls around 7pm at that time of year so don't go too early. Lanterns aren't as much fun without the lights on.
---
Travel Tips
Address: No. 6, Zhonghua Road Park Road, Ziliujing District, Zigong City
Tel: 0813-2304003,0813-2303934
Official website: http://www.lantern-museum.com/
Opening hours: 9:00-16:30
Entrance Fee: CNY 40
---