Siyueba Festival is a traditional festival observed by
Miao
ethnic group nationwide on the eighth day of the fourth lunar month. Dehang
Miao
Villagers celebrate its annual Siyueba Festival from April 26 to 30, 2017.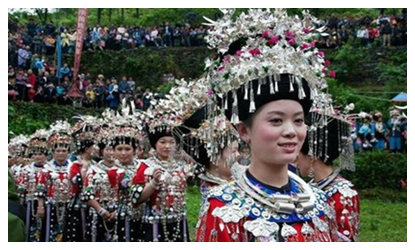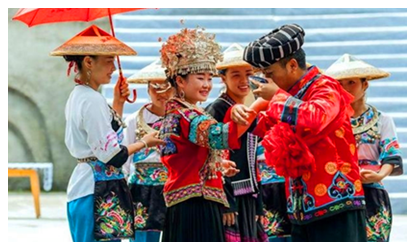 The Festival has been included into the third batch of national intangible heritages by the State Council of China. It is observed in worship of ancestors and in memory of a Miao hero. On this day, Miao people will dress up in traditional attire and wear silver ornaments to attend an ancestor-worship ritual. Various folk art programs will be staged, including climbing a ladder of knives, beating Miao drum, holding Miao singing competition, and playing on a swing for eight people.
---
Dehang Miao Village is "a beautiful canyon." Located 24 kilometers west of Jishou, the village lies in the deep mountains of the Yunnan-Guizhou Plateau and is a 2-hour tourist bus ride away from the Phoenix ancient town.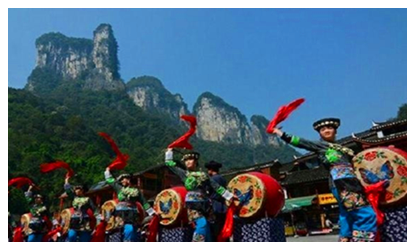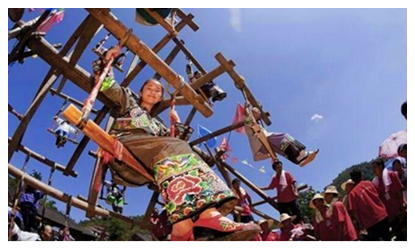 ---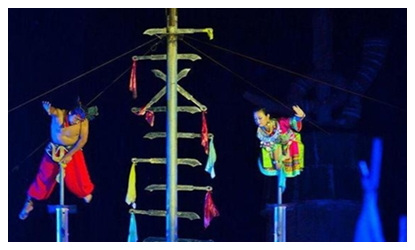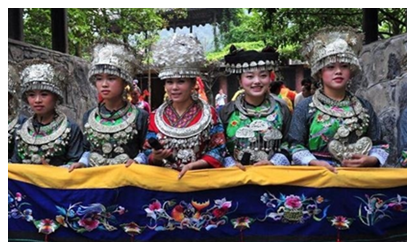 As home to some 100 Miao households, the village is particularly famous for its picturesque landscape and unique local customs. Hundreds of ancient styled wooden diaojiaolo, towering mountains, steep-sided cliffs, numerous waterfalls and verdant forests make the small village extremely attractive. And how the Miao people celebrate their festivals is another attraction.
---

Schedule of the Festival
08:00—10:00 Lanmen Wine (Guests are invited to drink the local rice wine before entering the village. This is the courteous way to greet guests in Dehang.)
10:00—11:30 Wunuo (Exorcism) Stunt Show
11:30—12:30 Singing Competition
12:30—14:30 Swinging
15:00—16:00 Traditional Miao Wedding and Miao Fashion Shows