---
2017 Hunan Summer Rural Tourism Festival
---
2017' Hunan Summer Rural Tourism Festival will kick off from June 28 to August 31 in Yanling County,Zhuzhou City,south central China's Hunan Province.. The festival is co-sponsored by the Hunan Tourism Development Committee and the Zhuzhou Municipal People's Government. Its theme is "health care, ancestor worship, and summer leisure in Yanling".
---
During the festival, Zhuzhou will launch a number of activities to attract tourists:
Shennong Valley summer health festival, tourism product fair, summer tourism forum, and Yanling folk performances at the opening ceremony;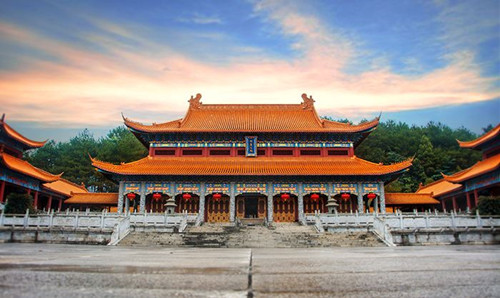 The music tent festival to enjoy starry night in Shennong Valley and other areas between July and August;
The forest health festival at a compound farm in Yanling County; and
The yellow peach festival in Yanling County.
Meanwhile, a series of activities will be launched to help the public escape summer heat, such as crossing lotus pond in Xianyu Ridge and water activities in Youxian County.
--- By Chinese source: hunan.gov.cn
---