On May13-17, .the delegation with 14 travel agents from India, Invited by
Zhangjiajie
Tourism Group Co., Ltd and
Zhangjiajie
China
Travel Service Co., Ltd, visited Zhangjiajie. Mr. Yadav Vishal, Secretary General of IDMS Group, Mishra Sunil, Director of the Promotion Committee of India Travel Agents Associalation paticipated the delegation.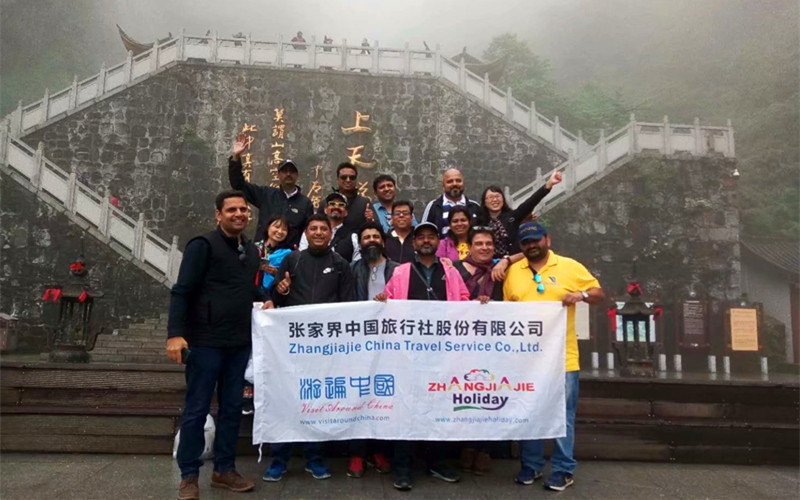 During these days, the delegation visited the top four scenic areas such as Jiutian Cave-Maoyan River Scenic Area, Zhangjiajie National Forest Park, Baofeng Lake, Tianmen Mountain,and Zhangjiajie Grand Canyon Glass Bridge.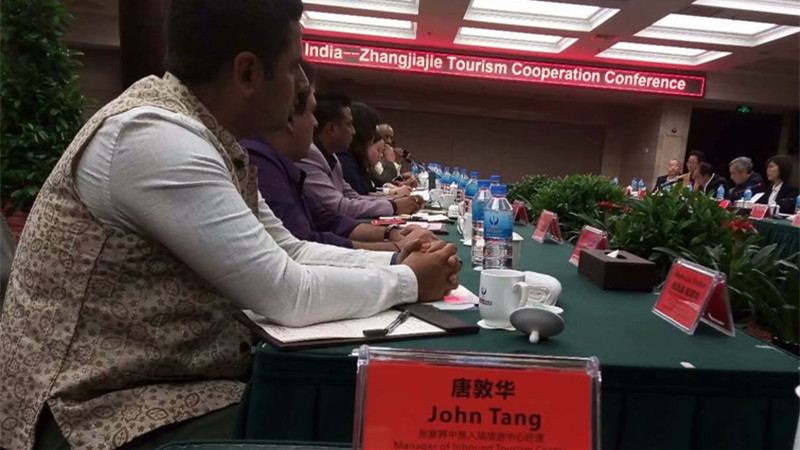 On May 16, the delegation also attended India-Zhangjiajie Tourism Cooperation Conference which was held in Zhangjiajie City. Liu Shaojian, deputy secretary of the CPC Zhangjiajie Municipal Committee, Mr.Yadav Mukesh, President of the India-
China
Cultural and Art Exchange Association, and other related leaders from the People's Government of Zhangjiajie City attended the meeting.