On June 15th, dozens of beautiful actresses from the Romantic Show of Zhangjiajie stage the dance section of the large-scale song and dance in Tianzi Mountain of Wulingyuan Scenic Area. They are so graceful and fascinating like a fairy falling into the world that attracts many tourists to stop for enjoying.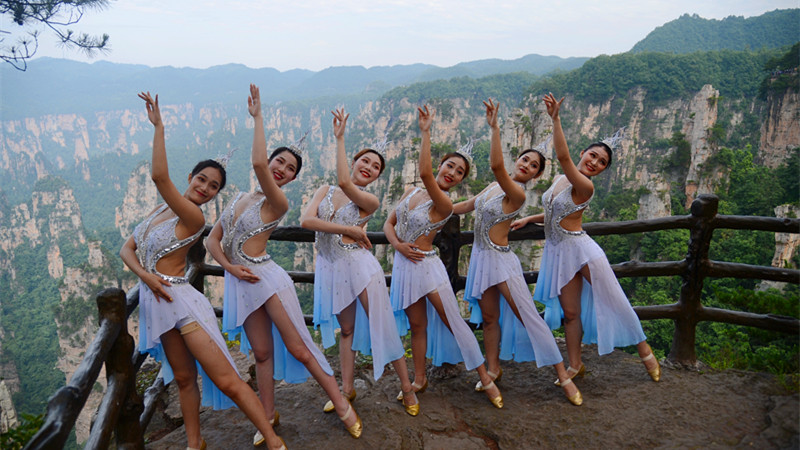 The Romantic Show of Zhangjiajie
extracts the essence of millions of years history of
Zhangjiajie
, as well as its legends. The show includes multiple scenes including The Vicissitude of Time, The Celestial Wulin, Legends of Tianzi Mountain, The Past of A Small Town, and The Masang Tree. With the dedication of hundreds of actors and adoption of thousands of stage machinery, the show will definitely feast your eyes and blow your mind.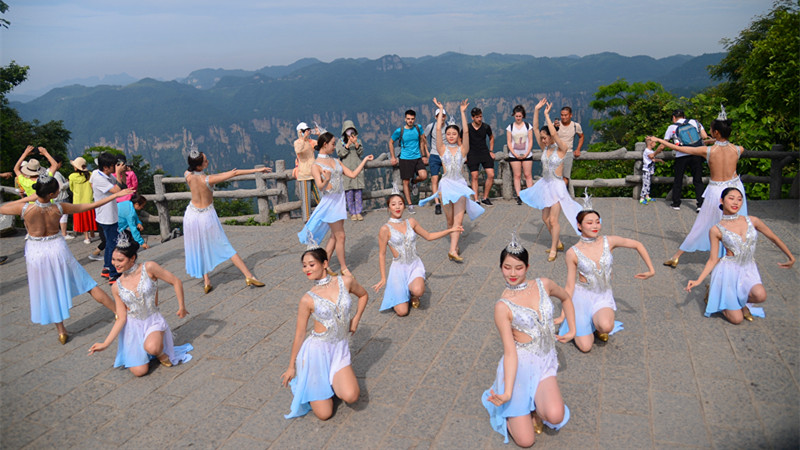 The Romantic Show of
Zhangjiajie
will be put on at Zhangjiajie Romance Park and opened to public on 28 June,2019.