---
Zhangjiajie Romantic Show
---
Zhangjiajie Romantic Show extracts the essence of millions of years history of Zhangjiajie, as well as its legends. The show includes multiple scenes including The Vicissitude of Time, The Celestial Wulin, Legends of Tianzi Mountain, The Past of A Small Town, and The Masang Tree. With the dedication of hundreds of actors and adoption of thousands of stage machinery, the show will definitely feast your eyes and blow your mind.

The breath-taking scenery shaped by the great force of nature will show you the vicissitude of time; the hidden paradise is just as beautiful as the great litterateur Yuanming Tao wrote; the legend of Xiang Wangtianzi will touch the softest part of your heart; the west Hunan culture is just as romantic as Congwen Shen described; not to mention the red love story the Masang tree. The show is performed in the air, on the ground and upon water. The time travelling legend of Hunan shows the ancient mystic west Hunan culture to visitors, to help them find their own hidden paradise.
---
Prelude: Vicissitude of Time
The great force of nature shaped the miraculous landscape of Zhangjiajie through billions of years. The first people lived and prospered here, and created the splendid Dayong civilization.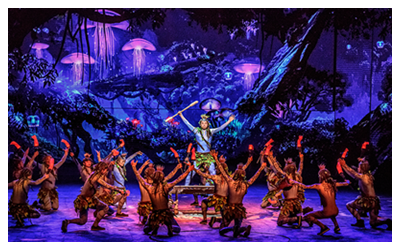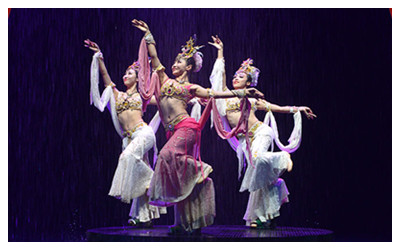 Scence I : The Celestial of Wuling
The dreamlike landscape makes Zhangjiajie the interface between paradise and reality. Let us step into this dreamland, unveil the mist, listen to the flow of spring, and look for the fragrance of blossom. The legendary hidden paradise is nowhere to be found now, but people will always find their inner peace in Zhangjiajie.

---
Scence II: Legend of Tianzi Mountain
Dates back to late Yuan Dynasty and early Ming Dynasty, the Chief King in west Hunan held the right of having sexual relationships with subordinate women in their wedding night. The leader of Tujia, Xiang Wangtianzi rallied Tujia people, started the revolution against the Chief King.
---
Scence III: The Past of A Small Town
The graceful and beautiful west Hunan is the residential area of multiple national minorities including Tujia, Bai, Miao, Yao etc. The natural environment cultivated their honesty and tranquility. The renowned author Congwen Shen has once depicted the poetic life in a peaceful small town. Now, it's revived on the stage.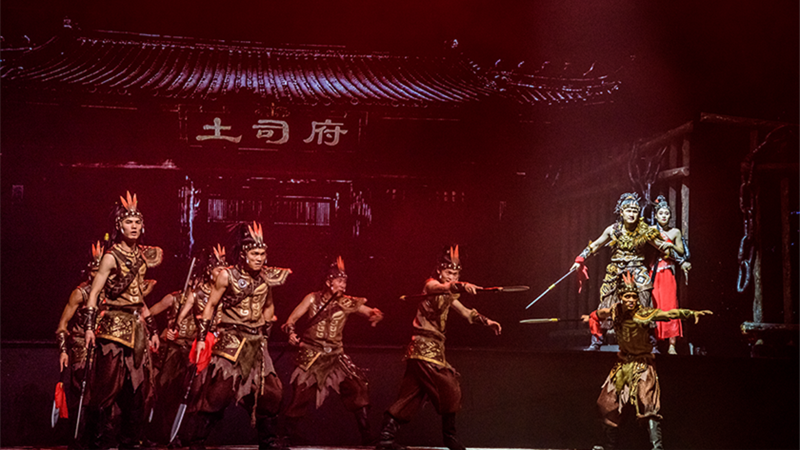 Scence IV: The Tree of Masang
Zhangjiajie is the cradle of the Second Legion of Chinese Red Army, as well as being the hometown of Marshal Long He. Over 40,000 Zhangjiejie people sacrificed their life for the success of the CCP revolution. Numerous girls kept waiting for their lovers years after years for lifetime, the Masang tree.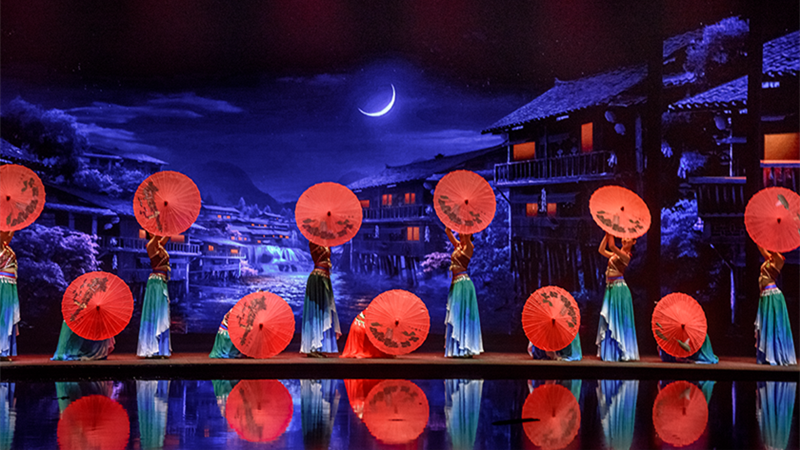 End: Romance in West Hunan
With its speechless beauty, west Hunan proved itself the land of love. The epic of beauties and heroes continues to be inherited. Let's praise for the great love, in the name of romance.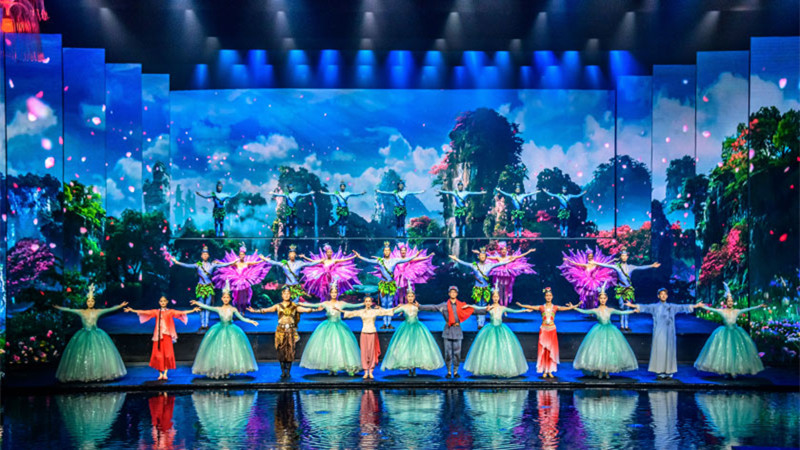 ---
Travel Tips
Address: Wulingyuan District, Zhangjiajie, Hunan
Tel:0744-5550077
Opening Hours: 08:00-19:00
Entrance Ticket Fees: CNY 288
---