Ms. Brigitte and her husband are all photographers from Germany. They were interested in the natural landmark of Zhangjiajie. On 30 April-03 May ,2019, they had a private trip of Zhangjiajie with Fenghuang Ancient Town designed by John, tour operator at Zhangjiajie Holiday.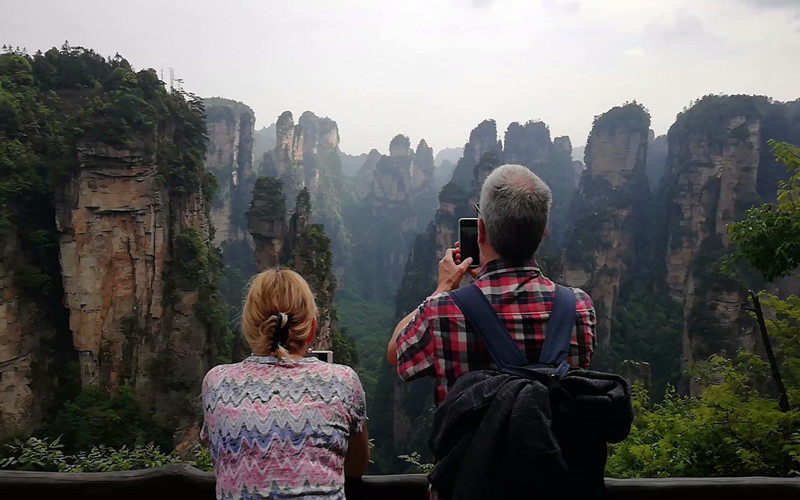 This photo was taken in the sightseeing site of Yuanjiajie Scenic Spot,Wulingyuan Scenic Area on 02 May,2019 to show

Ms. Brigitte and her husband shooting.