---
Fenghuang Travel Guide
---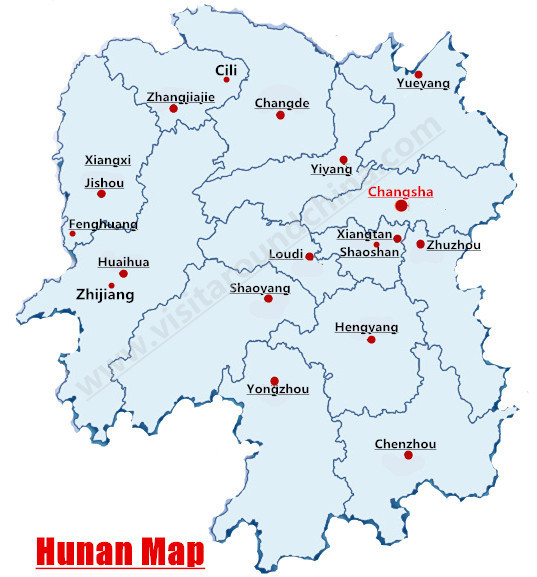 Fenghuang City or Phoenxi City is a county under
Xiangxi Tujiang and Miao Minority Autonomous Prefecture
in Hunan Province. As a remote county at the edge of Hunan Province and next to Guizhou Province, Fenghuang County is arguably the most picturesque town in China. Fenghuang presents the world the appearance of an ancient town. It has a main street and amounts of stone alleyways snake between houses that are built on stilts. Tuojiang River, has incredible beauty with wooden houses casting reflections on the water and boatmen paddling their rafts. Its bustling market lies in the main street with arrays ofspecialty shops selling local products such as silverware, handmade items, batik textiles. But Fenghuang Ancient Town offers far more than natural beauty.
Facts of Fenghuang
Chinese Name: 凤凰 fèng huáng
Location:south of the XiangxiTujia and Miao Autonomous Region, West Hunan Province
Area: 1759 square kilometers
Population: 379,000
Nationality: Tujia, Miao,Hui, Han
Administrative: Fenghuang County has 13 towns and 4 townships. The People's Government of Fenghuang County in Tuojiang Town
---
History of Fenghuang
Fenghuang Ancient City was founded in the thirty-five years of Jiajing in the Ming Dynasty (1556) and has a history of more than 400 years. The ancient city has more than 120 distinctive dwellings in the Ming and Qing dynasties, and more than 30 temples, pavilions, pavilions, pavilions, and temples. There are more than 200 antique flagstone streets in the city. In December 2001, the Phoenix Ancient City was approved as a national historical and cultural city. In June 2007, Huangsiqiao Ancient Castle and Shen Congwen's Former Residence were listed as national key cultural relics protection units.
►
History of Fenghuang County
►
Fenghuang Culture
---
What to see in Fenghuang?
Fenghuang is a wonderful place for tourists to travel. Read the following introductions for attractions in Fenghuang. You will know the top attractions there and you can also get to know the city attractions by category...
More
---
How to reach Fenghuang?
Phoenix Ancient City is adjacent to Dehang Miao Village in Jishou, Mengdong River in Yongshun, and Fanjing Mountain in Guizhou. It is the only way between Huaihua, Jishou and Tongren in Guizhou.
By Air: It is 27 kilometers from Fenghuang to Tongren Phoenix Airport, 57 kilometers from Huaihua Zhijiang Airport, and 280 kilometers from Zhangjiajie Hehua Airport.
By Train: Zhiliu Railway passes by Jishou City. It is only 30 minutes drive from Fenghuang to Jishou Railway Station, about 90 minutes drive from Huaihua South Railway Station or Huaihua Railway Station, and 60 minutes drive from Tongren Railway Station.
By Bus: G209 National Highway and S308 Provincial Highway run through the whole area of Fenghuang County.
►Fenghuang North Bus Station
►How to get to Xiangxi
►Fenghuang Transportation
---
When to visit Fenghuang?
Fenghuang belongs to middle subtropical mountainous monsoon humid climate. With an average temperature of 16 Celsius degree, it has a pleasant weather in all four distinct seasons. In spring, the weather is quite fine with a temperature of about 20 Celsius degree. The plants turn to green and the beautiful Tuojiang River is often under the mist and fog in the early morning. In autumn, the temperature decrease to cool from the hot summer and at the same time, all tasty wild fruits are ripe and sold in the streets. In winter, if it snows, the whitening Fenghuang is of great charming.
Fenghuang is a place that suitable for travel in all seasons. But if have to choose a best time, maybe it falls from July to September with celebrated ethnic festivals of Miao people, the Songs Festival on the sixth day of lunar June and the Autumn Festival on the 13th Chinese solar term, Liqiu, which means the beginning of the autumn and falls generally on August 8th or 9th. Usually, from March to November is the tourism high season with streams of people...More : Fenghuang Climate & Weather
---
Fenghuang Travel Tips
---