---
Yuhuang Grottoes
---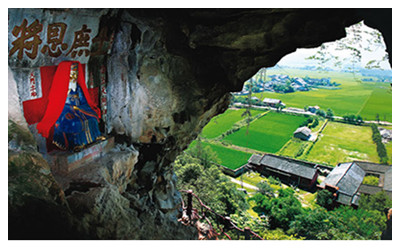 Yuhuang Grottoes is located in Fengxianggang Township,Yongding District, Zhangjiajie City. In 1799, the grottoes were started to curve by the local stone artists employeed by Mr Li Jingkai, a famous local person in the period of Emperor Jiaqing of late Qing Dynasty( 1368-1911). After 8 years working, the grottoes were finished to curve in 1785.
Yuhuang Grottoes are curved in the Yuhuang Cave which has a length of 300 meters. With eight little caves, Yuhuang Cave is divided into three layers which are named heaven, earth and hell. There are 19 stony statues and more than 50 stone carvings. The grottoes dissolve the stone carving, sculpture, literature, calligraphy and other arts in one furnace with high cultural value. Nowadays,It has been listed as the provincial cultural relic protection unit of Hunan province.
---
Travel Tips
Add: Soth of Makong Hill in Fengxianggang Township, Yongding District of Zhangjiajie City.
Opening Hours: 08:00-18:00
Entrance Fee: CNY 30
---