---
Yellow Dragon Cave
---
Located in Suoxi Town, Wulingyuan District of
Zhangjiajie
, Yellow Dragon Cave is one of the foremost scenic areas in
Zhangjiajie
, and was rated as one of the first 4A National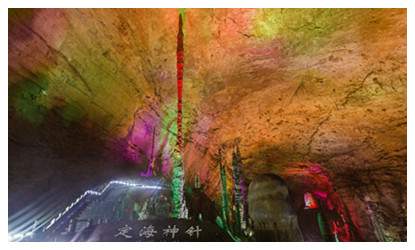 Tourist Attractions in China. Also it has been honored as magical karst cave both in China and in the world.
Yellow Dragon Cave is just like an underground "magical palace", featuring a wide cave, deep and secluded underground rivers, hanging waterfalls and dense stone bamboo shoots, and showing a style of its own.It lies at the eastern end of Wulingyuan Scenic Area, where tourists can find caves contained in caves, rivers hidden in caves and a large number of scenic spots scattered everywhere.
Yellow Dragon Cave is more beautiful than the outside world. Day or night, without fear of rain or wind, all year long, you can delight in its wonderful scenery. The cave is of good beneficial air circulation, and is cool in the summer and war in the winter.
The most fantastic of which are the Stone Fields Chamber and the Stalagmite Chamber. The stalagmite known as "sacred Needle for Stabilizing the Sea" is unique in China. It is insured for a huge sum and is indeed a miracle of Zhangjiajie's subterranean world.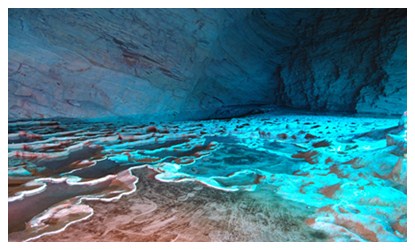 As the largest cave in Asia, Yellow Dragon Cave is an incomparable realm of gigantic subterranean chambers, fantastic cave formations, and extraordinary features. The cave remained mystic to local villagers before the first caving adventure took place in 1982; they believe it was the holy home for yellow dragon and spirits. Today many of the wonders of Yellow dragon cave are well known, yet the experience of exploring its chambers. is every bit as exciting. And the routes are well paved and well lighted. Sturdy walking shoes, flashlights, and water are required when you explore the cave.
---
Travel Tips
Add: In Jianer Hill, Suoxiyu Town, Wulingyuan Distric of Zhangjiajie City, Hunan
Transport: 10 km from Wulingyuan Bus Station, and 42 km from downtown Zhangjiajie.
Entrance Fee: CNY100
Opening Hours: 08:00-17:30

---