---
Maoyan River Scenic Area
---
​Maoyan River Scenic Area is also called Zhangjiajie Western Tourism Scenic Area managed by Zhangjiajie Tourism Group Co.,Ltd. Maoyan River,a section of Lishui River,comes from Sangzhi County in west of Zhangjiajie City.There are lots of caves,plants,animals,and unique natural scenery on both sides of the river, the Scenic Area of Maoyan River is praised as the" One-Hundred-Mile Gallery" which was originally opened to visitors in 1986. Maoyan River Scenic Area was reopened to visitors in May,2018.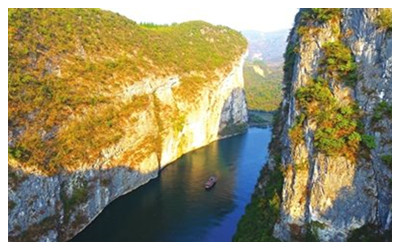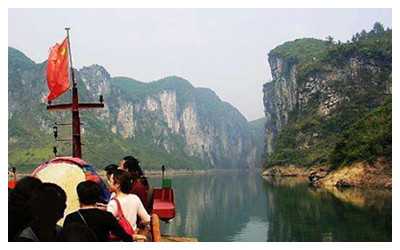 ---
What to see in Maoyan River Scenic Area?
As one of the top 10 Places for

River

Rafting

in China, Maoyan River Rafting is a wonderful water sport which was first opened to tourists in 1980s., Maoyan River , 20 km west of Zhangjiajie City. is a tributary of Li River. It snakes in the 50 km long gorge, forming a scenic area famous for clear water, virid peaks, perilous cliffs, grotesque rocks, fabulous caves, hot springs, pouring waterfalls and lush trees. It not only provides an excellent waterway for whitewater rafting in rubber rafts, but also produces a string of unusual sights.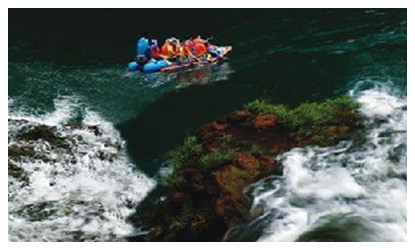 ---
Jiutian Cave,the national AAAA scenic area, is praised as the first cave in Asia. The name of Jiutian Cave is obtained from its nine skylights connected with the ground. Located in Sangzhi County,70km away from Zhangjiajie Downtown. Jiutian Cave is divided into upper, middle and lower layers with a total area of 2.5 million square meters, in which there are layers of stalagmites, stelae and stalactites in beautiful shapes and peculiar structures everywhere. It is a rare underground gem. In 1987, it was identified as "the first cave in Asia" after three on-site investigations conducted by more than twenty experts in caves from seventeen countries. In 1995, it was approved as a member of the Exploration Base of International Limestone Cave Association.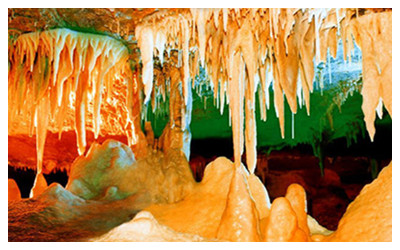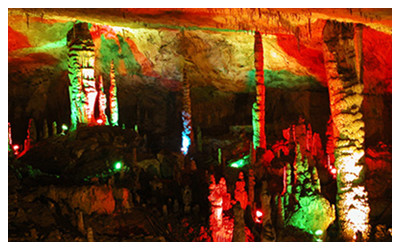 Kuzhu Ancient Village , a Tujia Village 12km away from Jiutian Cave, is located on the bank of Maoyan River, upper section of Lishui River in Sangzhi County, Zhangjiajie City. It is the starting site of Maoyan River Cruise. Kuzhu means " located between high mountains with two sides" in Tujia Language.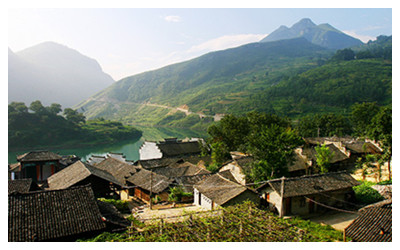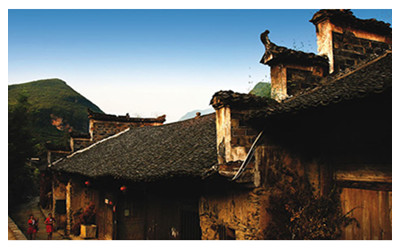 Kuzhu Village was first founded in the Tang Dynasty (628-907), and it was worldwide in the Ming Dynasty(1368-1844) and Qing Dynasty(1645-1911) . As the jetty of the upper section of Lishui River, it was the only way from Zhangjiajie City to Sangzhi County in ancient times. Over hundreds of houses standing there, this village became the famous village for businessmen in that time.
---
There are 19 stony statues and more than 50 stone carvings. The grottoes dissolve the stone carving, sculpture, literature, calligraphy and other arts in one furnace with high cultural value. Nowadays,It has been listed as the provincial cultural relic protection unit of Hunan province. Yuhuang Grottoes is located in Fengxianggang Township of Yongding District, Zhangjiajie City. In 1799, the grottoes were started to curve by the local stone artists employeed by Mr Li Jingkai, a famous local person in the period of Emperor Jiaqing of late Qing Dynasty( 1368-1911). After 8 years working, the grottoes were finished to curve in 1785.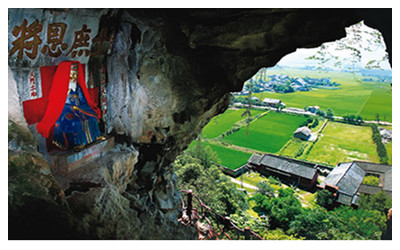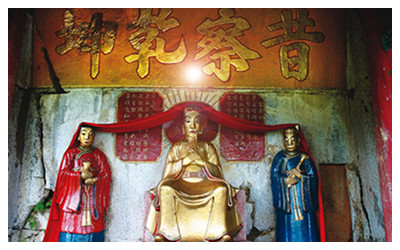 ---